If you can see things just fine up close but they get blurrier and blurrier the farther away you are from them, then you are likely nearsighted. Myopia is the technical name for nearsightedness and a condition that commonly afflicts many people in Des Plaines, IL, and beyond. Our experts at the Des Plaines Eye Care Center can help to diagnose nearsightedness and provide you with a variety of solutions to manage the condition such as MiSight lenses.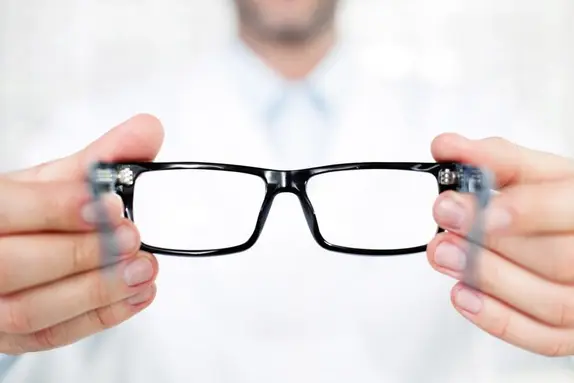 Myopia does more than make far away things look blurry. It also can make it harder to see clearly while driving at night. You might experience headaches from additional strain on your eyes. If you find yourself squinting to see distant objects, you likely are dealing with nearsightedness already. Our eye doctor will assess your condition to determine whether or not you are suffering from myopia and provide treatment accordingly.
Causes of Myopia
Nearsightedness often starts when you are young and worsens over time. However, it could strike just about anyone at any age. Nearsightedness occurs because the focal point is off inside your eyes. The extent of the problem often times affects each eye slightly differently, so the measured vision in each eye many times differs.
Some people even suffer from night myopia that makes it harder to see while driving at night. That often is an early indicator that your eyesight is worsening and could be caused by one or both eyes weakening as you age. If you suffer a detached retina, that also could cause a sudden onset of nearsightedness in the afflicted eye. No matter the cause, there are many effective ways to manage the condition.
Several Methods of Myopia Control
Your eye doctor can provide options for controlling nearsightedness once the condition is diagnosed. Eyeglasses always are a viable option that is affordable and can add some additional style to your look. Contact lenses also work great, and MiSight lenses are especially effective as helping to control and slow the advancement of nearsightedness in children aged 8 to 12. Our optometrist will assess your child's eyes to determine whether or not they would benefit from wearing MiSight lenses.
Schedule an Appointment with our Optometrist in Des Plaines, IL
If you or someone you know is struggling to see distant objects clearly, Des Plaines Eye Care Center can help. Call us today at (224) 236-2020 for more information or to schedule an appointment with our eye doctor.